What is a Repositioning Cruise?
What is a "Repositioning Cruise"? What are the repositioning cruises good for – destinations, prices, lines and ships.
How to find repositioning cruise deals? Why and when to take a relocation voyage? What are the main benefits and disadvantages? What are the best or cheapest routes? Which of all the lines sail to your continent, country or city – and when?
The list of synonym names for this type of cruise travel deals includes:
1) "Relocation Cruises"
2) "Transfer-" and "Transition Cruises"
3) "Eastbound-", "Westbound-" and "Crossings"
4) "One-Way Cruises".
What is a Repositioning Cruise by definition?
"Repositioning Cruise" is one-off sea/ocean voyage that cruise passenger ships make when transferring from one operational region to another. Usually, this is done in Spring and Fall, often each year. But there are some exceptions of these "usual times".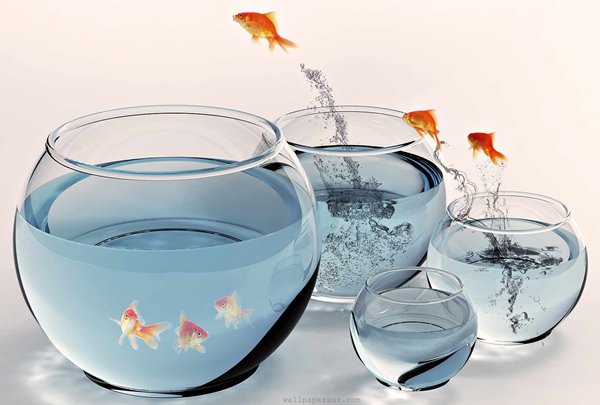 Often called "Relocation Cruises", these special type voyages always feature an one-way itinerary (connecting different embarkation and disembarkation ports) since cruise ships relatively often change their sailing areas due to economic reasons. Another most prominent feature of all these "ship transition cruises" deals is the bargain price – they all are really really cheap in comparison to the ship's regular cruise rates.
Repositioning cruise deals are rarely called that way by travel agents or in the cruise lines brochures. One of the most popular substitute names officially used by the cruise travel industry's representatives is "Discovery Voyage". Other classic names pertain to the one-way crossings group – "Eastbound" or "Westbound", and "Panama Canal-", "Suez Canal-" or "Transatlantic Crossing".
Well, at this link you can read what Wikipedia has to say on this subject. But I gotta warn you – they have done a lousy job on this one – no much of info there, and a short links list this time. I give you this link only out of respect to the amazing Wiki project in general.
Why to take a relocation/reposition cruise?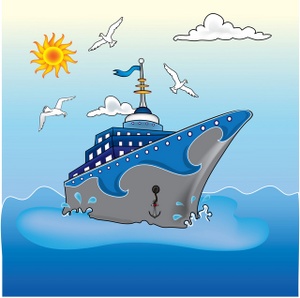 It's a longer, often Transoceanic voyage
The itinerary has only a few ports of call. Destinations are from the "special and exotic" category, featuring Africa, South America, Transatlantic and Transpacific, US East Coast and Caribbean, often Asia and Australia.
Top-option for "best fun" experiences on bigger passenger ships, with a lot more sea days than on a normal voyage.
Irresistibly cheap rates - most affordable to cheap cruise rates on both mainstream and top luxury ships when they relocate in Spring and Fall each year.
These are all low-season discounted deals on alluringly low priced cruises.
Still, whoever is blessed with enough free time and an adventurous spirit may enjoy each year at least one of the not so many repositioning cruise ships.
Repositioning Cruises – examples
Passenger ships sailing during the hot summer in Alaska relocate in Fall to the Caribbean Sea region through Panama Canal, or to Hawaii and then to Australia or Asia for their winter seasons.
Ships from Northern Europe sail to the Mediterranean Sea or cross the Atlantic Ocean to operate round-trip itineraries leaving from USA ports (Florida nad New York mostly) or to Caribbean for round-trips from Barbados or Puerto Rico.
Ships move from South America to Florida (for Caribbean) or Transatlantic to Europe (Baltic or Mediterranean) in early Spring.
Another exotic destination is Africa. Search for ships sailing along the Africa's east coast. In Fall they will be departing from UK (Southampton, mostly) to Cape Town or Mombasa. In spring they will return (usually departing from Cape Town South Africa) to UK ot the Mediterranean.
Cheap repositioning cruise deals – the benefits
They are cheap! The lower to absolutely cheapest price is the most important factor for the popularity of these special deals. The average cost of a repositioning cruise is up to 50 percent less compared to a typical round-trip sailing from the same port. And the best index is the "Price Per Person Per Day" – it could be as low as US $40!
All relocation cruises offer a full set of entertainment and dining options onboard – they are just like the regular ones. This is the perfect chance to sample all the stuff on board since you are going to spend so much time at sea. There are even more onboard activities while ships reposition! The list of the "bonuses" includes guest lecturers, top comedians and numerous specially themed activities and games to entertain guests.
And yes – the repositioning cruise ships are almost always not crowded.
Repositioning cruise ships – the disadvantages
Too much time aboard the ship instead of visiting different ports of call (sea intensive as opposed to port intensive). Some find it pretty boring.
Embarkation and disembarkation not in the same port increases the expenses as to additional flight fares added to the cruise ticket price.
Spending a lot of time aboard the ship might tempt you to enjoy more "money spending fun" by splurging on bar drinks and gambling in the casino.
The duration of relocation cruises - some last up to 18 days, and most people cannot afford so much time off work.
You may experience occasional "bumpy ride" due to rough waters (especially on smaller ships), and often "choppy weather" as your ship transits from one part of the globe to another. The "changing weather" issue will also has its impact on your cruise packing list, you know!
Relocation cruise – to book ships reposition deals or not – the conclusion
Repositioning cruise deals offer some of the most exciting itineraries to and from the world's top vacation destinations. These deals present the cheapest way to cruise on the world's best floating resorts ever. Ship repositioning deals will get you really close to them to see and enjoy affordably all their stunning innovations, modern amenities and super fun activities. So if you have the spare time needed, search the Web, and when you find the one right for you – don't hesitate and book it! And yes – these voyages are longer, but also very rare, and always cheap and fun! Enjoy you happy relocation cruises, and best of luck with their prices!