See here all Alaskan repositioning cruises to and from Vancouver BC 2015-2016 ship relocation specials. We list here all departures and arrivals of passenger ships offering Vancouver repositioning cruise deals. They all are with one-way itineraries due to destination changes.
Vancouver relocation cruises signify deals on ships arriving to or departing from Vancouver BC (Canada). All these ships will be changing their operational regions to sail in places different than Alaska for the next several months. The list of changes associated with these special one-way deals includes:
TRANSPACIFIC relocation of ships leaving from Alaska to Hawaii and Australia, or to Asia (Japan and China) – in Fall, and the reverse in Spring.
Panama Canal transition cruises on ships leaving from Alaska to California and/or Florida ports, also to NOLA/New Orleans, and Texas (Houston and Galveston) in Fall. The reverse routes are operated in Spring.
Ships sailing on short voyages in Alaska. Repositioning cruise Seattle to Vancouver deals are offered during early Fall each year.
Repositioning Cruises to/from Vancouver BC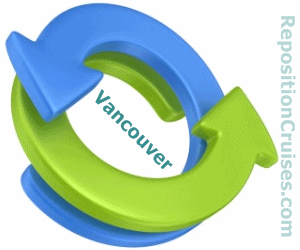 The shortest and most cheap of all Vancouver repositioning cruises are the Spring deals on ships leaving out of Vancouver to Seattle, and and Fall deals on the reverse route – departing from Seattle to Vancouver. The reason for this short transition is that some ships operate during Summer Alaskan cruises leaving from Vancouver BC, while the rest operate in Alaska leaving out of Seattle WA.
The longer itineraries are on repositioning cruises from Vancouver to Australia and the Panama Canal transition to the Caribbean (disembarkation in USA ports). Another set of "Alaska short breaks" includes the so called "Pacific Coastal Cruises". They are operated by ships leaving from or arriving in California ports, respectively to and from Vancouver, Canada.

All ship relocation cruises to and from Vancouver BC could be perfectly combined with cheap Alaska fly cruise deals. While most of the flight packages are offered during the active Summer season, the low-season deals offer discounted air on regular flights to and from Alaska. Major US airports will give you flight rates which are simply irresistible  if you choose the early Spring or Fall for your Alaska cruise vacation to or from Vancouver.
Offered also as low-season discount specials, Alaskan "cruise and stay" packages in Spring are another "budget price" option to enjoy this amazing region during the "ships repositioning" times each year.
Vancouver relocation cruises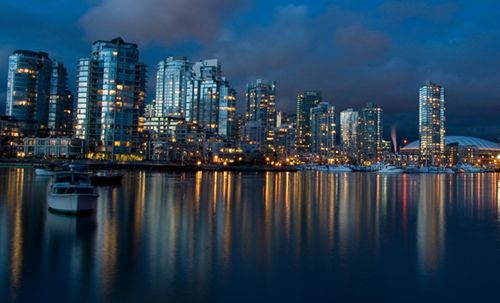 Since Vancouver relocation cruise deals also include some stay in the city of Vancouver, we offer you here two interesting reading links. First link is to the Wiki article about Vancouver, the other one is to the Vancouver BC official website Vancouver.ca. See here some of the main Vancouver City facts and statistics:
A main coastal port city of British Columbia, Canada.
Population – 603,502 (2,3 million with all the suburbs). This is the 8th largest Canadian city, and the 3rd largest Canadian metropolitan area. Density is 5,249 people per km2 (13,590 per ml2). 48% of its residents speak English as mother language.

Vancouver architecture marvels: "Vancouver Art Gallery" (built 1906), "Hotel Vancouver" (1939), "Christ Church Cathedral" (built 1894), "Dominion Building" (1907), "Sun Tower" (1911), "Harbour Centre", "Law Courts" (aka "Robson Square"), "Library Square", "Woodward's", "MacMillan Bloedel", "Convention Centre", "Pan-Pacific Hotel", "City Hall", "Vancouver General Hospital", "Carter-Cotton Building"

The tallest buildings in Vancouver BC are: "Living Shangri-La" (201 m / 659 ft), "Hotel Georgia" (156 m / 512 ft), "One Wall Centre" (150 m / 490 ft), and "Shaw Tower" (149 m / 489 ft).
Repositioning Cruises Vancouver 2015-2016 ships relocation schedule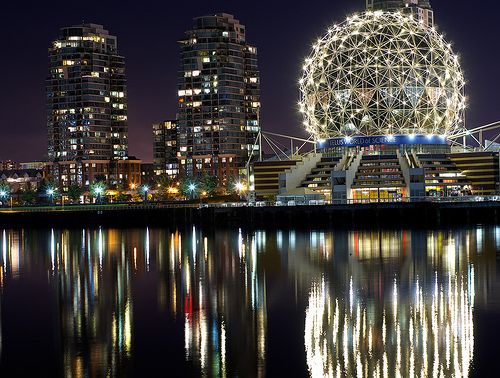 In the table below we list all Alaska cruise ships departing from Vancouver BC during the summer months of 2015 and 2016. The information is only on departure dates, the voyage length and embarkation/disembarkation ports (to or from Vancouver BC). For detailed itinerary information and cruise prices comparison follow our line-links from the table, or at page right.
We will add more itineraries as soon as the Alaskan cruise lines leaving out of Vancouver announce their dates officially.
Cruise Ships
to Vancouver 2015 Spring
to Vancouver 2016 Spring
from Vancouver 2015 Fall
from Vancouver 2016 Fall
Carnival Cruise Lines
Carnival Legend

Sept 15 – 10day to Honolulu, Hawaii

Celebrity Cruises
Celebrity Infinity

May 26 – 12day from San Francisco, California

Aug 23 – 12day to San Francisco CA

Celebrity Millennium
–

Apr 15 – 11day from Honolulu, Hawaii

Sept 11 – 15day to Japan/Yokohama
Celebrity Solstice

Apr 26 – 10day from Honolulu
May 6 – 7day Vancouver-Seattle

Sept 11 – 11day Seattle-Vancouver
Sept 22 – 10day to Honolulu

Sept 02 – 7day Seattle-Vancouver
Sept 09 – 10day to Honolulu, Hawaii

Disney Cruise Lines
Disney Wonder

May 20 – 5day from San Diego, California

Sept 27 – 4day to San Diego CA

Holland America
Noordam

Sept 29 – 4day to San Diego

Oosterdam
–

Sept 27 – 3day to San Francisco, California

Volendam
–
Apr 16 – 19day from Japan/Yokohama
Sept 23 – 25day to Sydney, Australia
Westerdam
NCL Norwegian Cruise Lines
Norwegian Jewel

Sept 19 – 10day Seattle-Vancouver
Sept 29 – 12day to Los Angeles, California

Norwegian Pearl

Sept 27 – 1day Seattle-Vancouver
Sept 28 – 3day to San Francisco

Norwegian Sun

Sept 28 – 4day to San Diego

Sept 26 – 4day to San Diego

Princess Cruises
Coral Princess

Sept 16 – 22day to Fort Lauderdale
Sept 16 – 7day to Los Angeles
Sept 16 – 5day to San Francisco

Crown Princess

Apr 30 – 6day from Los Angeles

Sept 19 – 1day Seattle-Vancouver
Sept 20 – 3day to Los Angeles

Grand Princess
–
May 11 – 3day from San Francisco
Sept 12 – 3day to San Francisco
Island Princess

Apr 23 – 18day from Fort Lauderdale
May 8 – 3day from Los Angeles

Pacific Princess

May 15 – 4day from Los Angeles

Sept 7 – 9day to Honolulu, Hawaii

Ruby Princess

May 3 – 4day from Los Angeles
May 7 – 1day Vancouver-Seattle

Sept 13 – 1day Seattle-Vancouver
Sept 14 -3day to Los Angeles

Star Princess

Mar 31 – 4day from Los Angeles, California

Nov 8 – 4day to Los Angeles

Royal Caribbean
Jewel Of The Seas

May 16 – 6day from San Diego
May 22 – 7day Vancouver-Seattle

Sept 11 – 7day Seattle-Vancouver
Sept 18 – 8day to Los Angeles

Radiance Of The Seas

Apr 20 – 11day from Honolulu

Sept 11 – 10day to Honolulu, Hawaii
Now when you know what are the Vancouver repositioning cruise deals as dates and ships, all you gotta do is book the right one for you. We wish you good luck and best of fun on your Vancouver "ship relocation" vacations – in the best "discount travel" time for low-priced deals! Vancouver is one of the world's most amazing cities to visit on a cruise vacation. And the ship reposition deals just add more "money flavor" to the compelling Alaskan cruising vacation experience. Don't miss it!