Disney "Repositioning Cruises" 2020 and 2021 Disney ships with one-way itineraries (Spring and Fall ship relocation deals) belong to the following categories:
Disney Cruise Line Repositioning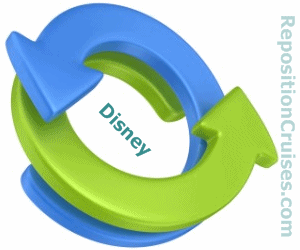 Disney relocation cruise deals are very limited due to the line's small fleet (only 4 Disney ships) and also because of their mostly Bahamian itineraries. The list of Disney ships with relocation cruise deals includes (for now) only the ships Magic and Wonder.
Disney Magic offers seasonal Transatlantic cruise crossings from Florida to Europe (in Spring) and the reverse from Europe to Florida in Fall. The Disney Wonder ship offers seasonal Alaska repositioning cruise deals with Panama Canal crossing. You can call these "transition cruises" since they pass through Panama Canal on one-way itineraries. Disney Wonder reposition cruise deals are also for Spring and Fall sailings only – between Texas (Florida) and California and Alaska.
So, just like all other lines similar specials from this group of voyages, Disney repositioning cruise deals as itineraries and rates offer the perfect opportunity to enjoy some of the lowest prices on Disney cruises to and from Alaska. The Disney Transatlantic deals are your chance to enjoy many sea days with only a few call ports – which means fewer port charges, and a much cheaper Disney cruise vacation.
Disney Repositioning Cruise Deals Prices
Spring and Fall Disney repositioning cruises are the most exclusive option for a really cheap Disney cruise travel vacation with affordable fares and discount cheap family packages.
All Disney ship relocation specials feature one-way itineraries, minimum ports of call, less crowded public spaces. And besides the lower price due to fewer port charges, these are also budget-friendly Disney vacations because of the reduced spending onshore excursions. Our information sources – the line's official DisneyCruise.Disney.go.com and the Disney ships itineraries at CruiseMapper.com
Widely renowned for its themed entertainment, the "best cruise line for kids" already has its best Spring and Fall specials waiting to be booked right now. Don't hesitate to ask about available deals on Disney "land and cruise" packages also available in the early Spring and Fall times each year.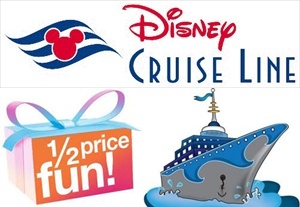 All Disney Repositioning cruise prices here are Per Person (in USD, double occupancy). These are suggestive rates on the cheapest category cabins (usually on Interior cabins). Our Disney ships relocation prices are updated regularly, but you know the rule – prices are always subject to change.
Repositioning Cruises 2020-2021 Disney ships relocation
Follows the complete list of Disney cruise ships' one-way relocation itineraries with ports of call (dates of arrival and departure) and prices PP.
Disney Magic – Transatlantic Florida-Europe-NYC New York
2020 July 18 – 7-day from Barcelona to Dover, visiting Cartagena (19), Lisbon (21), Vigo (22), Portland (24) – prices from $4130 pp.
2020 October 2 – 10-day Transatlantic from Dover to New York City, visiting Plymouth (3), Cork (4), St Johns (8), Halifax (10) – prices from $3870 pp.
2020 November 1 – 6-day from New York City to San Juan, visiting Tortola (5), Philipsburg (6) – $2350 pp.
2020 November 7 – 5-day from San Juan to Miami, visiting St Johns (8), St Thomas (9), Castaway Cay (11) – $2190 pp.
2021 May 9 – 13-day Transatlantic from Miami FL to Barcelona, visiting Ponta Delgada (16), Lisbon (18), Cadiz (19), Gibraltar (20), Cartagena (21) – prices from $4050 pp.
2021 June 4 – 7-day from Barcelona to Civitavecchia (Rome), visiting Cannes (5), Ajaccio (6), Genoa (07), Livorno (Florence/Pisa, 8), Naples (10) – prices from $5080 pp.
2021 July 6 – 11-day from Civitavecchia (Rome) to Barcelona, visiting Messina (7), Santorini (9), Mykonos (10), Piraeus (Athens, 11), Naples (13), Olbia (14), La Spezia (15), Toulon (16) – from $8950 pp.
2021 July 23 – 7-day from Barcelona to Dover UK, visiting Cartagena (24), Vigo (26), Le Havre (Paris, 28), Portland (29) – prices from $5340 pp.
Disney Wonder – Panama Canal (Alaska-California-Florida)
2020 September 14 – 4-day Alaska from Vancouver to San Diego, visiting Victoria (15) – from $1890 pp.
2020 November 6 – 14-day Panama Canal from San Diego to Galveston, visiting Cabo San Lucas (8), Puerto Vallarta (9), Panama Canal (14), Cartagena (15), George Town (17), Cozumel (18) – prices from $5110 pp.
2021 February 26 – 14-day Panama Canal from New Orleans to San Diego, visiting Cozumel (28), George Town (Mar 1), Cartagena (3), Panama Canal (4), Puerto Vallarta (9), Cabo San Lucas (10) – from $5240 pp.
2021 May 12 – 5-day Alaska from San Diego to Vancouver, visiting San Francisco (14), Victoria (16) – prices from $2440 pp.
Disney Fantasy, Disney Dream, and Disney Wish
Repositioning cruises on Disney Fantasy, Disney Dream, and Disney Wish ships are not available in 2020 and 2021.
Enjoy your always uniquely special but this time also uniquely cheap Disney repositioning cruise one-way specials! Good luck with your Disney relocation cruise deals on the Mickey Mouse ships, and always happy Disney vacations – no matter the damn prices!