Repositioning Cruises 2014 Ships Relocation
Compare all ship relocation itineraries of repositioning cruises 2014 offers. Some of the world's biggest cruise ships will surprise you with the price of their repositioning cruise deals. Don't miss the rare opportunity to sample what cruising is like – for a totally cheap price!
Relocation cruises 2014 deals also feature new cruise ships debuts, along with major changes in some cruise lines with new sailing destinations and schedules. Whatever the type of reposition cruises might be, be sure that you'll get a best price deal on visiting some the world's most popular vacation travel destinations!
Your off-season vacation will be marked by discounted cheap rates, (not crowded) big cruise ship, many sea days to enjoy the tranquility of the sea. Relocation cruise deals as packages are the preferable to absolutely best offers for adventurous travelers to enjoy at least one time a year a truly special and most affordable sea vacation.
Forget the definition – it's all about long and exciting voyages, crossing the world's biggest oceans, sailing always coast to coast, always from one best sea vacation destination to another. It's all about comfort and impeccable service on board some of the world's best ever cruise liners, all the fun you can get on up to 3-weeks journeys visiting different continents when ships relocate from cold to worm climates. It's all about Spa, big swimming pool and Jacuzzi experiences, gourmet cuisine and great dining options, bingo and casino thrills, on-board duty-free shopping, and on some ships – even rock climbing, surfing and ice-skating at sea. These are two Wiki links to their directories for Relocation and Transfer, where you can search many (although not cruise related) categories on re-position.
As to reasons why to embark on a relocation cruise – there are so many big ones. The most simple way to group all these special voyages is to name them "different cruises". So many people dream to cross the Atlantic Ocean on a beautiful liner. So many dream to visit and sail the mighty Alaska. Or the mesmerizing Hawaii. Or to cross and experience the Panama Canal engineering miracle. Well, stop dreaming and do it already! 'Cos the name of your new vacation travel mania is "Cruise Ship Repositioning",
What time of year are the most cheap Repositioning Cruises?
Most of them are operated in Spring and Fall. Some exceptions are a few ship relocation itineraries in the end of August, and some very rare very late re-position sailings in December, January or February. The best and most busy months with readily available and cheap relocation cruise deals are April-May, and September-October.
What are the best Repositionig Cruises?
When it happens that you have to choose what is the best, there's this rule number one stating "always expect the best from the best". When you book on a major cruise line ship, expect cheapest rates, best value for money indices, lots of ships in the fleet to choose from, and great destinations.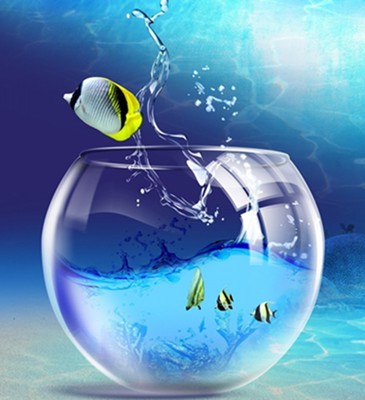 The biggest cruise lines with regularly operated reposition sailings are Celebrity, Princess, (HAL) Holland America, NCL (Norwegian), Costa and Royal Caribbean. Recently, Carnival also decided to do a lot of ship transition cruises moving several from the huge "Fun Ships" fleet from one place to another. All these company decisions are made with economic considerations in mind. Lines do cruise ships repositioning to improve profits by departing from different ports or sailing different, more attractive destinations.
All these big lines relocate their big to really huge cruise ships each year crossing the Atlantic Ocean between Europe and Florida or South America. They also reposition ships between Alaska and Australia, or between Alaska and Florida ports with Panama Canal transits. Some lines offer transiting through the Suez Canal on cruise ships repositioning between Europe and Asia. So if you asking "what are the best" question – simply don't. Choose a destination, pick a preferable departure port, or if you are big fan of one of all the lines – just search its ships repositioning deals. It is that simple. And you won't be disappointed, ever!
However, if you still insist on asking what are the best fo the best, it means you're not asking about best prices, but rather about best experiences. the simple answer to this question then is – luxury repositioning cruises. usually, best luxury cruise deals include smaller ship travel marked by sophisticated, all inclusive, superb service experiences. If this is what you're looking for, then search for the one-way itinerary options on top luxury lines, such as Crystal, Seabourn, Azamara and Oceania. The more "affordable luxury" options are Cunard, Celebrity, Princess and Holland America.
But since I really would like to save you a ton of money that you can spend on drinks and gambling and what not instead of "splurging on luxury bed and dining" tickets, I recommend you Carnival, Royal Caribbean, Costa and MSC as the cheapest of them all. Still, the choice is always yours to make!
How much do repositioning cruises cost?
It depends on the itinerary as destination and length, but an one-way Transatlantic could cost as little as US $60 Per Person per day (double occupancy, fares inclusive of taxes and fees). You might pay 50% or even less for an one-way reposition cruise than the normal price for a round-trip with multiple ports of call.
What adds to these low prices is your one-way return flight fare. Still, you may purchase a cheap fly-cruise package with the flight fare included in the total price and a convenient departure from major US ports to UK or the Mediterranean's biggest port cities – Rome, Barcelona and Venice being among the cheapest end-points. The same goes with the Hawaii and Alaska.
Never forget that almost all relocation cruises are operated in low season, so to buy discount cheap cruise and stay packages is always a quite reasonable option. You'll be able to enjoy a budget-friendly off-season vacation to not so crowded places in some of the most charming and colorful seasons – the always new lush-luxuriant Spring and the melancholic-romantic Fall.
Repositioning cruise ships and lines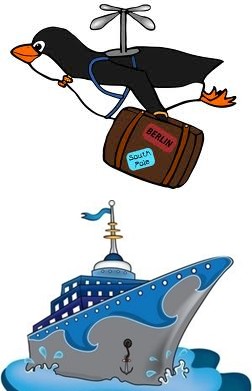 This page is intended as a hub-article. So for all destinations, cruise lines and ships operating reposition cruises in 2014 – our website information is segmented in the following links.
Follow them to check and compare all the special off-season one-way cruise offers of the world's top cruise lines on ship relocation. You can compare prices, and to have fun planning your affordable "budget friendly" vacation for this or the next year.
Visit us again soon for latest Repositioning Cruises updates of itineraries and prices. Since our website doesn't sell (for now) relocation cruise deals, we can only wish you best of luck with the cabin availability, and good luck finding and booking them with the cheapest rates possible! Safe and happy sailings, and a most happy life – from RepositionCruises.Com!